About us
K.S. Machinery (HK) Limited is a Global Supplier of Packaging machines. We are incorporated due to the increased demand from the overseas market.
Our wholly owned factory is located in Shenzhen, China. We have our own in- house Research & Development team as well as our own in-house designers ensure top quality machines are manufactured that meets with the demands of today's consumers.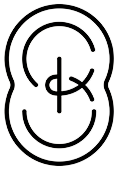 Our commitment to Service
Our commitment to service is to produce highest quality machines at reasonable cost that can cater to your business needs. At the same time, our customers can save cost and time in manufacturing.
As consumers are becoming more sophisticated and educated, our R&D team aims to help our customers to reduce wastage in the manufacturing process. This way our customers can be socially responsible and also have lower wastage to reduce overall costs in manufacturing.
Our sales team and engineering team have a minimum of 15 years of experience in this industry. They can offer practical solutions to help streamline your manufacturing process.